2012 DownBeat Readers Poll Winners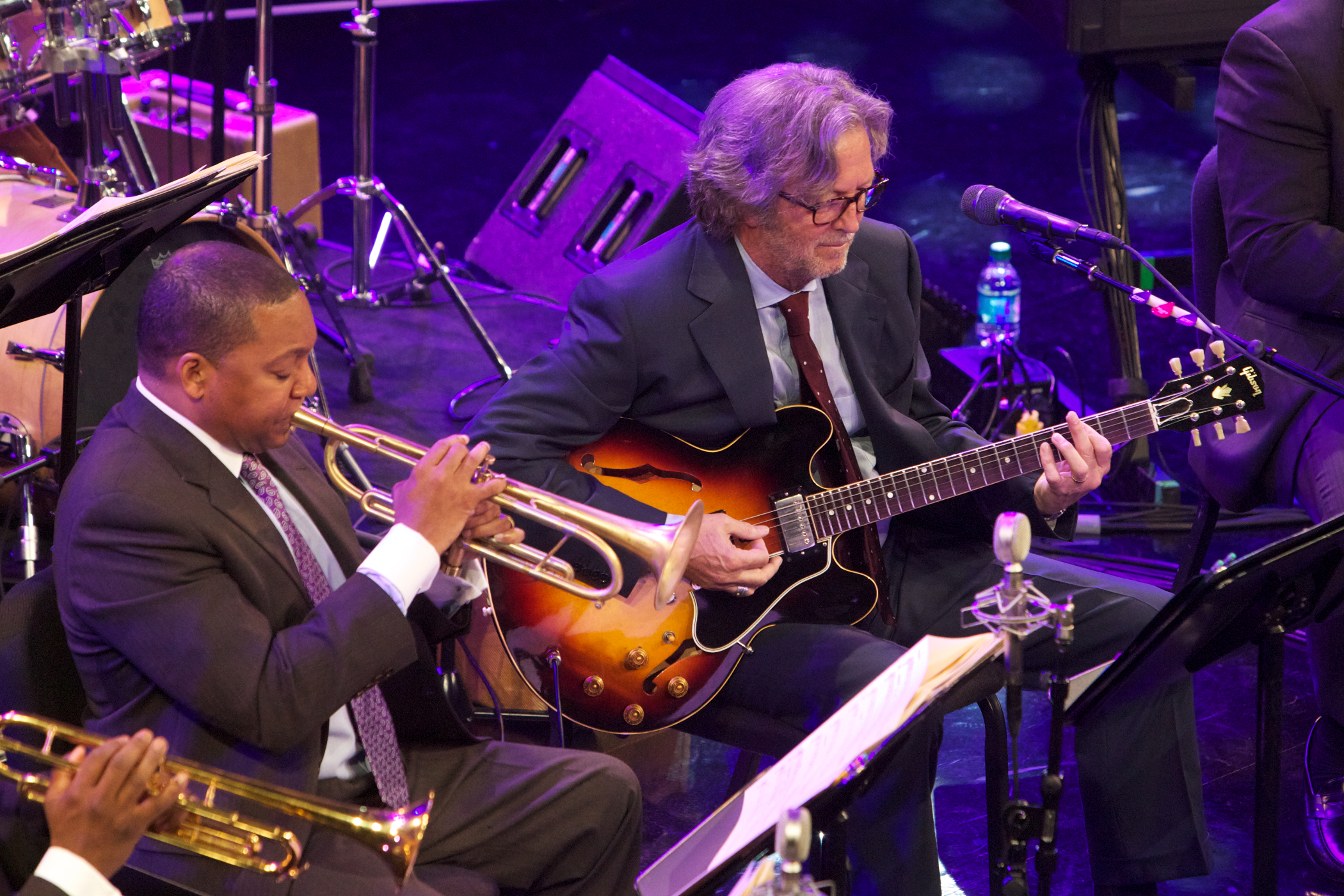 2012 DownBeat Readers Poll Winners
The results of the 77th Annual DownBeat Readers Poll are in.
Wynton Marsalis topped the Trumpet category, and his collaboration with guitarist Eric Clapton, Play The Blues: Live From Jazz At Lincoln Center (Reprise), took honors for best Blues Album.
Along with the 34 winners, the poll lists 93 of the year's top recordings in Jazz, Blues and Beyond. The poll includes more than 700 top artists.
"This is the most comprehensive Readers Poll in our history," said Frank Alkyer, DownBeat publisher. "In an election year, everybody wants to get out the vote, including DownBeat. We had 17,242 jazz fans cast ballots, which is more than double the voters we had last year.
The December issue of DownBeat includes in-depth features on Carter, Spalding, Marsalis and Krall, as well as profiles of poll winners Stanley Clarke (Electric Bass), Joey DeFrancesco (Organ) and Trombone Shorty, who won his namesake category (Trombone) for his first victory in a DownBeat poll.
Congrats TKA Winners! (In bold)

Jazz Artist: Esperanza Spalding
Jazz Album: Esperanza Spalding, Radio Music Society (Heads Up/Concord)
Historical Album: Miles Davis Quintet, Live In Europe 1967: The Bootleg Series Vol. 1 (Columbia/Legacy)
Blues Album: Wynton Marsalis & Eric Clapton, Play The Blues: Live From Jazz At Lincoln Center (Reprise)
Beyond Album: Robert Glasper Experiment, Black Radio (Blue Note)
DownBeat Hall of Fame: Ron Carter
Jazz Group: Dave Brubeck Quartet
Big Band: Maria Schneider Orchestra
Trumpet: Wynton Marsalis
Trombone: Trombone Shorty
Soprano Saxophone: Wayne Shorter
Alto Saxophone: Kenny Garrett
Tenor Saxophone: Sonny Rollins
Baritone Saxophone: James Carter & Gary Smulyan (tie)
Clarinet: Anat Cohen
Flute: Hubert Laws
Piano: Brad Mehldau
Keyboard: Herbie Hancock
Organ: Joey DeFrancesco
Guitar: Pat Metheny
Bass: Christian McBride
Electric Bass: Stanley Clarke
Violin: Regina Carter
Drums: Jack DeJohnette*

Vibes: Gary Burton
Percussion: Airto Moreira
Miscellaneous Instrument: Toots Thielemans (harmonica)
Male Vocalist: Kurt Elling
Female Vocalist: Diana Krall
Composer: Wayne Shorter
Arranger: Maria Schneider
Record Label: Blue Note
Blues Artist or Group: B.B. King
Beyond Artist or Group: Robert Glasper
*Jack DeJohnette on a non-exclusive basis